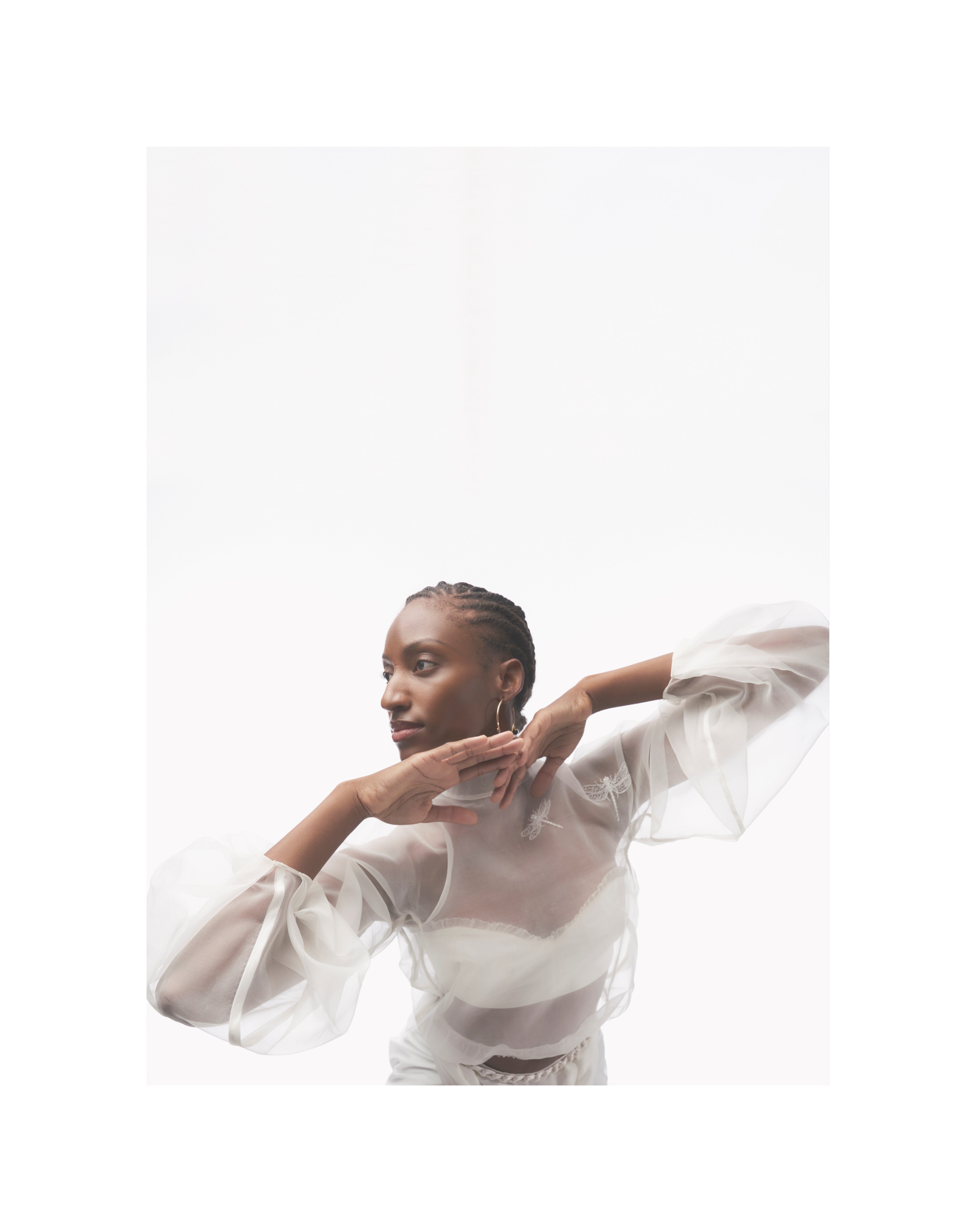 D R A G O N - FLY
COLLECTION
Dragon-Fly is the first collection of Maria Jäger under her own name and refers to the ZERO movement of the '60s. It stands for "zero hour", free from overloading and overcharging.
ZERO describes a condition of renewal and silence; an intermediate zone in which an old condition changes into a new phase. The outfit unites the woman, space and light into one entity.
The key focus thereby is the play with light, shadow and movement.
A new puristic aesthetic is created and every look becomes unique by its wearer.

Transparent fabrics like silk organza, chiffon and tulle convey a feeling of facileness, elegance and sensuality.
One source of inspiration for this collection were insects, because of their perfect combination of beauty, originality, light and shadow. The lightness of a wing and the security of a cocoon are implemented in every design and pay homage to nature.